Premier-850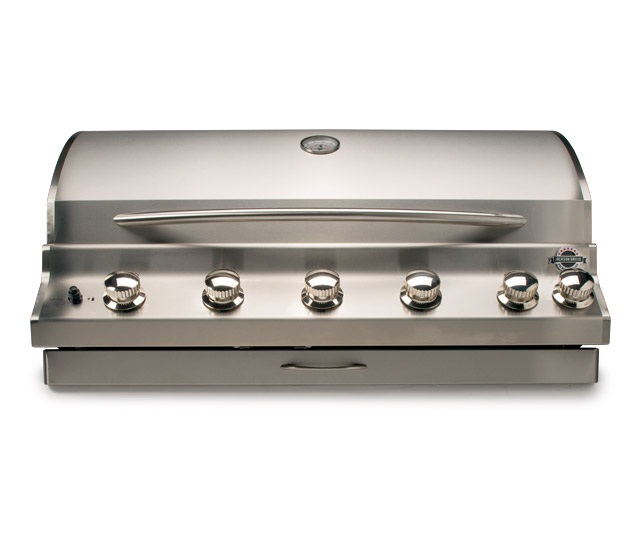 Product description
The Premier 850 Built In is our ultimate grilling system, attractive enough to draw a crowd. It's an ideal grill for those who appreciate the luxury of a full outdoor kitchen and living space. Made with high quality, 304 grade stainless steel, it combines luxurious aesthetic appeal with impressive grilling performance. The Premier 850 Built In provides the grill size and quality you want when grilling gourmet food for large parties.
The Premier 850 Built In features our 13,500 BTU stainless steel infrared rotisserie burner. The rotisserie burner projects intense, radiant heat evenly through your meat to help you create perfectly browned, juice-filled roasts every time.
The Premier 850 Built In features a one-piece seamless welded control panel, seam-welded exterior edges, curved stainless steel double walled hood and a simple, uniform closed-seam design. The result is a high-end polished surface that is easy to clean and easy on the eyes.
The Versa 75 comes with a Fully Integrated Grease Management System that includes a built-in stainless steel grease cup, for easy cleaning and maintenance.
Inquire About This Product
Related Products