Lux-550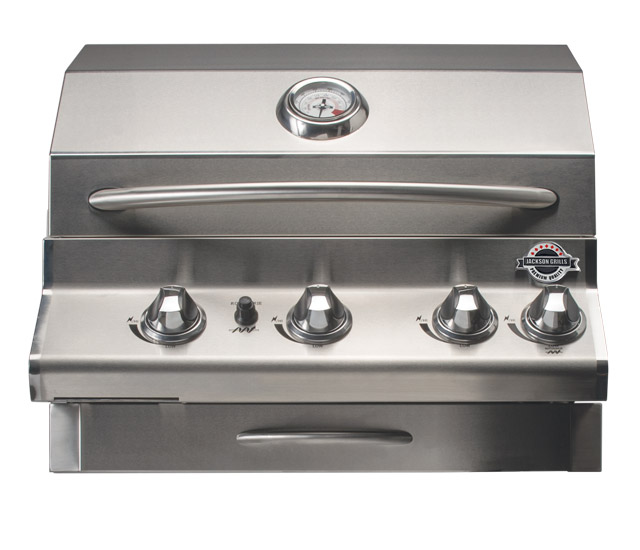 Product description
The Lux 550 Cart Model offers the same high quality features as the Lux 700, but in a smaller package. It's the best value barbeque available for the dollar you spend. With a total grilling surface of 510 square inches (primary: 370 sq. in., secondary: 140 sq. in.), it provides ample space to prepare delicious family dinners, and the perfect solution for smaller decks and patios.
Jackson Grills' Variable Grilling Surface allows you to cook small portion sizes such as vegetables or prawns on narrow spaced rods and larger pieces such as full size steaks or chicken breasts on widely spaced rods.
The Lux 550 features our 13,500 BTU infrared rotisserie burner with electronic ignition, which projects intense, radiant heat evenly through your meat to help you create perfectly browned, juice-filled roasts every time.
Inquire About This Product
Related Products