Lux-400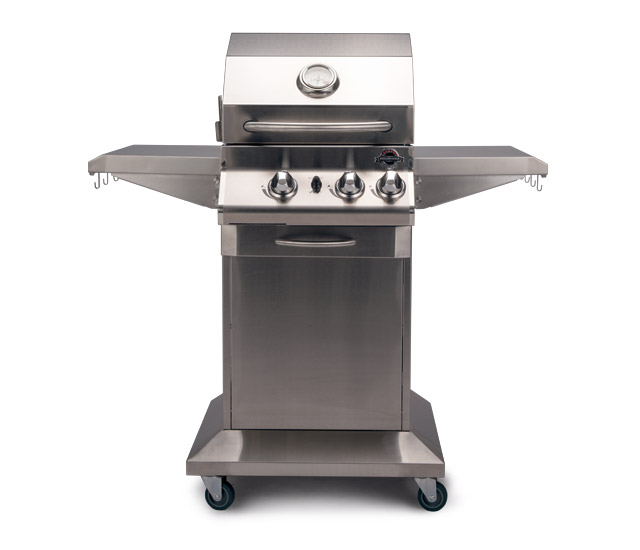 Product description
The Lux 400 combines high quality features with attention to detail, for a total of 37,500 of cooking power: 2 stainless steel main burners (15,000 BTU each) and 1 infrared rear rotisserie burner (7,500 BTU).
The 5/16" stainless steel cooking surface has a Variable Grill Surface to accommodate different sizes of food.
This grill was designed specifically for smaller decks and patios, where space is at a premium. With this in mind, the side shelves are designed to be collapsed down, flush with the sides of the grill.
Maintenance is easy with the Lux 400. The front-loaded grease management system is easily accessible and the burners are easy to remove for cleaning.
Inquire About This Product
Related Products