Dimplex Thompson Mantel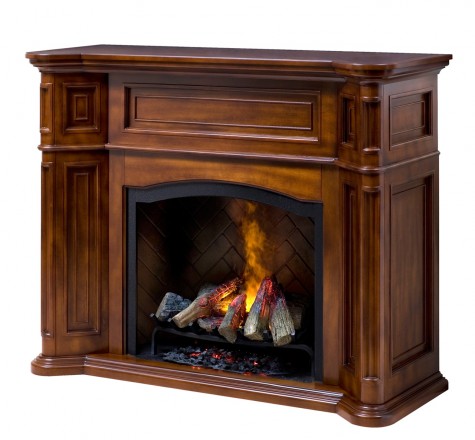 Product description
Thompson Mantel
Opti-myst
Model # GDS29-1262BW
The Thompson represents a transitional cabinet design featuring recessed panels, framing details on all vertical fronts, and inward receding pilasters. The hearth is silhouetted by a polished black surround and a herring bone brick liner as a backdrop.
Key Features and Benefits
Opti-myst technology

Incredibly, life-like, patented 3-dimensional flame effect. Creates an illusion of fire and smoke. The world's most authentic fireplace experience.

Easy-fill water tank

Offers 14 to 17 hours of continuous operation before refilling is required.

On/off remote

Includes a convenient easy to use on/off remote for control at your fingertips.

Green

The green alternative. No harmful particulates or emissions and 100% efficient.

Safe

With no flame heat or emission and a glass front that remains cool to the touch; our fireplaces are the safe choice for your home.
Inquire About This Product
Related Products